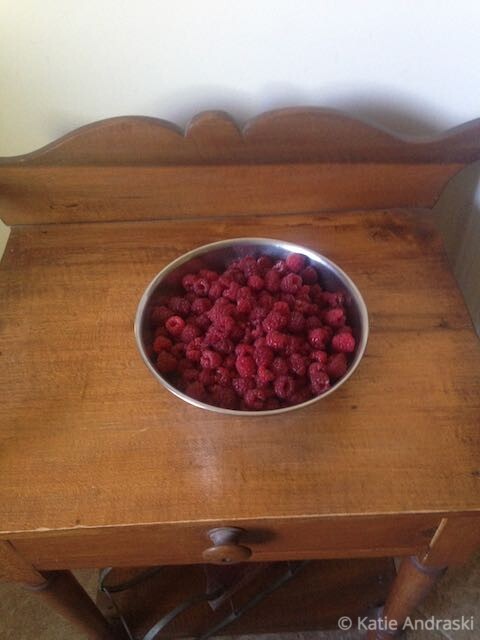 "On this mountain the Lord of hosts will make for all peoples
a feast of rich food, a feast of well-aged wine,
of rich food full of marrow, of aged wine well refined.
And he will swallow up on this mountain
the covering that is cast over all peoples,
the veil that is spread over all nations.
He will swallow up death forever;
and the Lord God will wipe away tears from all faces,
and the reproach of his people he will take away from all the earth,
for the Lord has spoken.
It will be said on that day,
"Behold, this is our God; we have waited for him, that he might save us.
This is the Lord; we have waited for him;
let us be glad and rejoice in his salvation" (Isa. 25: 6 – 9)
Well, death being swallowed up is some reason to party. It may take ages upon ages to fully greet the people who've gone before and the people who will come after. Just think of the toasts we might propose to each one, including our beloved animals. Maybe the final judgement will be more like that than an angry judge scowling at how we failed in this life. Though I think that we are all destined for fire that will cleanse all that is not of love's kind, all that is not true to God's idea when he made us.
I think there will be rejoicing just like when the prodigal son came home and his father was so glad to see him, he threw a party, just like when Jesus talked about his kingdom being like a wedding feast, just like those beautiful passages in Revelation that echo, a great party for everyone.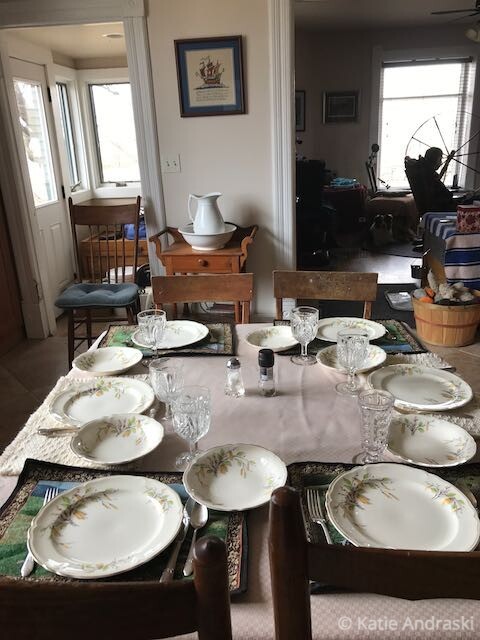 Brad and Eden Jersak during the second week of the Open Table Conference's Advent meetings talked about the hospitality of following Jesus. The Jersak's are easy with sharing their table with others. Eden works to cook meals that meet the needs of the people attending. She wants her meals to look effortless so her guests feel most welcome. (A recording of this talk is available as Advent 2 on https://Vimeo.com/showcase/9064546.)

Eden challenged us to prepare for the presence of God coming to us here and now. She said we could start our days telling God our eyes and ears are open to his coming. She says, "We can meet Christ in everyone…There's rarely a day I don't expect the coming of Christ. It's not a rare event."
But, but, I suck at parties. Big time. A few weekends ago we were invited to a party with friends a few townships over. I'm so bad at parties and memory that I completely forgot about our invitation until Bruce came home from working on the parsonage and asked, "Aren't we going to Sandy and John's party?" Uh yes. I'd even asked someone else to cover my altar guild duties that night. I hurried with early chores and, rolled on extra deodorant, sprayed perfume and changed my shirt and pants. We arrived at the early end of the party because we still wanted to go to church a couple ten miles in the other direction.
Sandy had laid about a beautiful spread–a dozen different kinds of cookies, Italian beef, marvelous sweet pickles, cheese, croissant sandwiches, cheese cake, punch, brownies along with soda and beer on the porch. It was a veritable feast that was exactly what Eden talked about, laid out in such a way that looked effortless and bountiful. Stepping into Sandy and John's home is like stepping into a hundred year old house that looks brand-new because John lovingly renovated the woodwork and restored it to look like it did a century ago.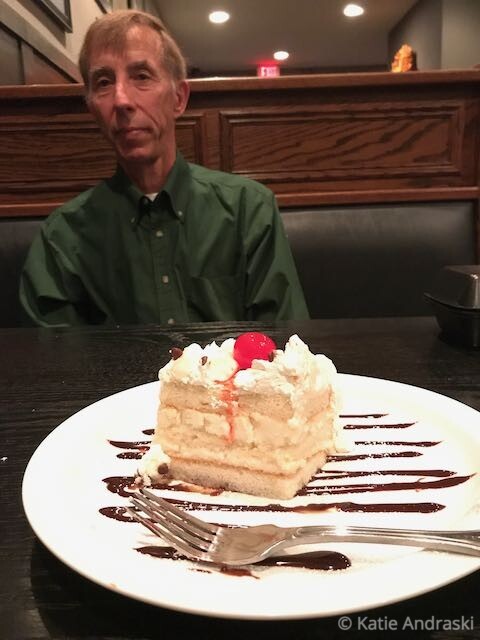 Bruce and I backed into a corner by the food, kitty corner from the front door. I sat in the chair while we munched. Bruce brought treats he wanted to share with me. (We aren't necessarily part of the neighborhood but we have joined them in an activist protest about a troubling local development. We are well organized, persistent and patient and effective.) Every time someone I knew walked in, I tried to strike up a conversation about what I thought were mutual interests but they walked away. I figured they didn't want to be reminded our protest on a beautiful warm Saturday afternoon.
As I said, I suck at parties. I back into a corner, nibble and watch people. I cling to Bruce, who is more outgoing, remembering people's names, even though he has a reputation for being the quiet one. When I was younger I knew how to work a party. A poet paramour told me I had charm as he watched me at a grad school party introduce myself to the agent and publisher who were there. His naming my charm stood me in good stead in my public relations career and during those years I could work parties, and introduce myself to journalists I'd never met before. But that was my role. It's funny how our roles in life can make us
And lately I suck at friendship which in someways is a mini party. I give too much advice, listen too much without telling my own story or I whine, cry and complain about my woe is me. I can inadvertently snub someone at church because I'm focused on a favorite person. Mercy.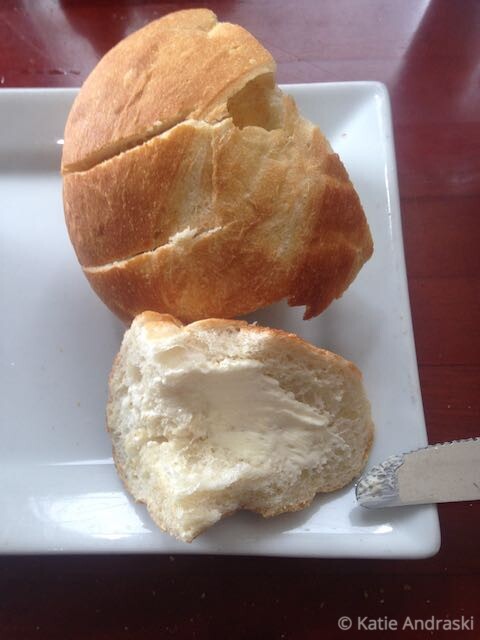 On the other hand that poem in Isaiah says there will be a feast of well-aged wine, so maybe that will grease my awkwardness. In some ways we're already being readied for this party by celebrating the eucharist, where we take bread and wine, the body and blood of Christ, with others who will be in the Kingdom along with us, people we might not necessarily like, who might be awkward at parties too. My friend Alison says parties take practice, so maybe that's what the Eucharist is, practice.
Even so I have no idea how I'll fare when that great joyous banquet explodes on the earth. With the shroud cloaking all peoples removed, with death no more, well, there's going to be so much dancing the world will rock so hard maybe the mountains will bounce and trees clap their hands and rivers wave like sidewinders.
Oh and here's what we saw when we pulled out of John and Sandy's driveway.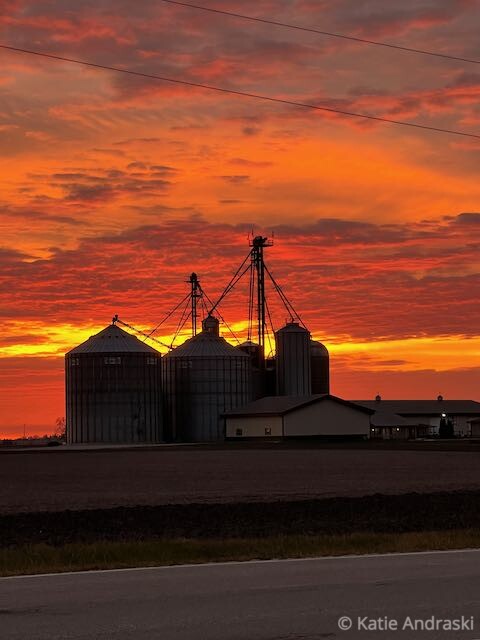 If you'd like to subscribe to my blog click here: