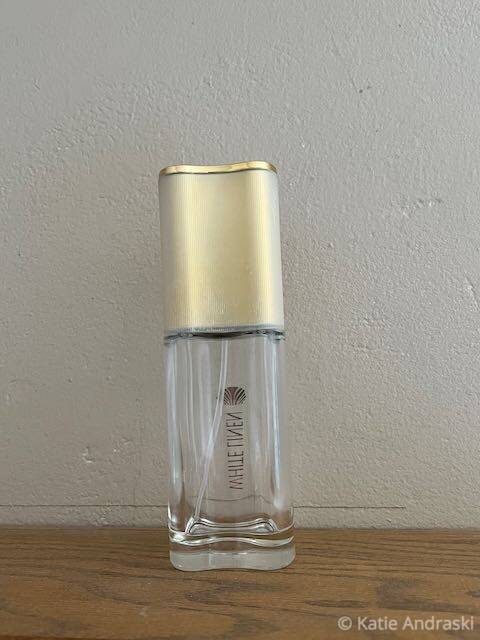 As I spritzed my scent. I noticed it was time for a refill. The next time we were at Macy's I stopped at the perfume counter. "I'd like to buy White Linen," I said, hoping the saleswoman's attention would lift my spirits.
"We're out of stock. It might be discontinued," she said sadly.
I confused my nose, trying other scents. Nothing smelled close.
The Estee Lauder website says White Linen is a floral scent — Bulgarian rose, jasmine, violet, moss — but to me it's a scent less like flowers and more like clean sheets billowing in a stout breeze. Richard Wilbur's poem "Love Calls us to the Things of this World" dances in my nostrils. He says, "Outside the open window/The morning is all awash with angels. Some are in bedsheets; some are in blouses." I feel cloaked in white raiment, bright as the sun, like Wilbur's angels.
I'm sure this was a gift from my mother, bought when she picked up her warrior scent — Youth Dew. I have worn it for forty years.
Our scents are primal, drawing us to each other whether we know it or not. Just before we married, Bruce and I were flipping through my family's album. I'd put on a scent that had been another gentleman's favorite. Bruce huffed, "Wash that off right now." And so I did. I've often thought if it weren't for White Linen, Bruce might have walked away. I feel connected to my mom, who would have said, "Bruce is the man I prayed you'd marry."
I'm Katie Andraski and that's my perspective.
If you'd like to hear me read this, click here.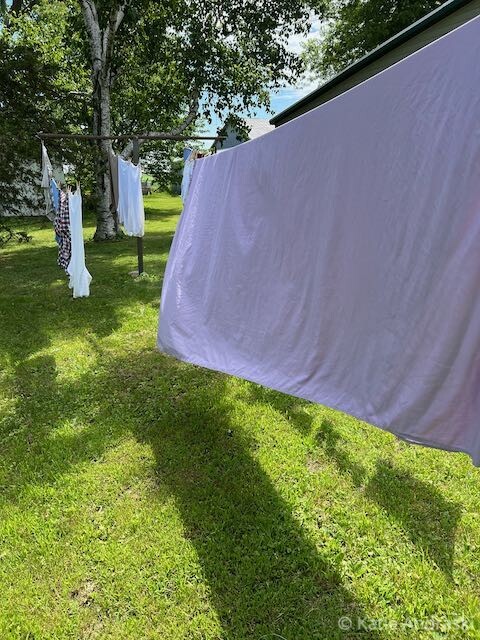 There's something about going to a favorite store and getting to know the clerks that can weave community that is more meaningful than you'd think. I remember Maureen at Book World who became a good friend until she moved to Arkansas. Book World is gone, done in by Borders and Barnes and Noble. Borders is gone too. She made the connection for me to buy Beau Ty, an Arab/Quarterhorse that rescued me from grief after my brother died and lead me to some thirty year friendships. We talked at Diamond Dave's about books and my dream to publish my novel. Diamond Daves is gone too with it's chicken taco salad with ranch dressing and unique salsa is gone too.
There was Jean at Bergner's where I bought Clinique and actually wore light make up for a few years, especially when I attended some writer's conferences (Big Girl Camp). I felt elegant enough to pitch my book to agents, catching enough attention for them to request a copy. Every time I stopped to chat with Jean, we talked about our families. The make up counter used to be a good place to go when I needed to visit a more than casual acquaintance and be pampered for a time. Now there aren't enough sales people to take the time to help. Bergners is gone.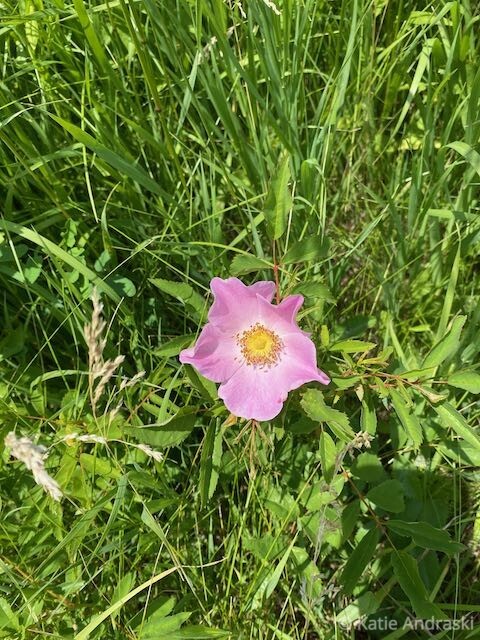 Christopher and Banks, my favorite clothing store, where I knew I could find clothes I loved and actually get help from a saleslady, is gone. If I want to buy clothes I'm pretty much on my own. So I head to Farm and Fleet and stock up on sweatshirts, tee shirts and jeans. I was invited to a wedding and wore an outfit I wore to a wedding over ten years ago because I didn't want to brave a department store and no safe advice from a sales lady, as to whether it fit right or not.
Our local mall is looking run down and dingy. It's had a hard time filling the anchor stores. Twenty years ago I never would have thought the mall would go downhill like it has. It was our version of the marketplace, where we built these casual friendships around shopping. It's one less thread tying us together, in our civic community. Amazon is great for convenience, selection and instant gratification. But it doesn't offer the slow growing periodic friendships going to the make up counter or bookstore used to offer.
I was able to purchase White Linen directly from Estée Lauder. And I added body cream which smooths my skin and offers the most delicious scent as I fall into bed after a shower. Bruce enjoys it too. The help desk didn't confirm whether it was going out of stock or not. I may well order another bottle shortly to stock up and put off the day when it's not available. So far nothing I've tried will replace it.
What favorite store or product do you miss?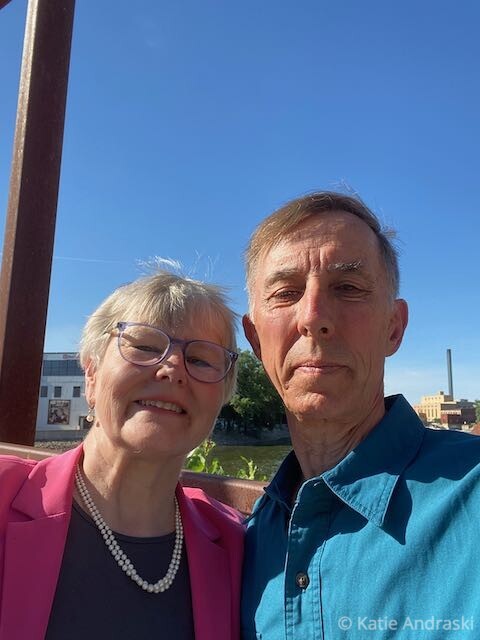 If you'd like to subscribe so these posts land in your inbox, check out my newsletter at https://katieandraski.substack.com