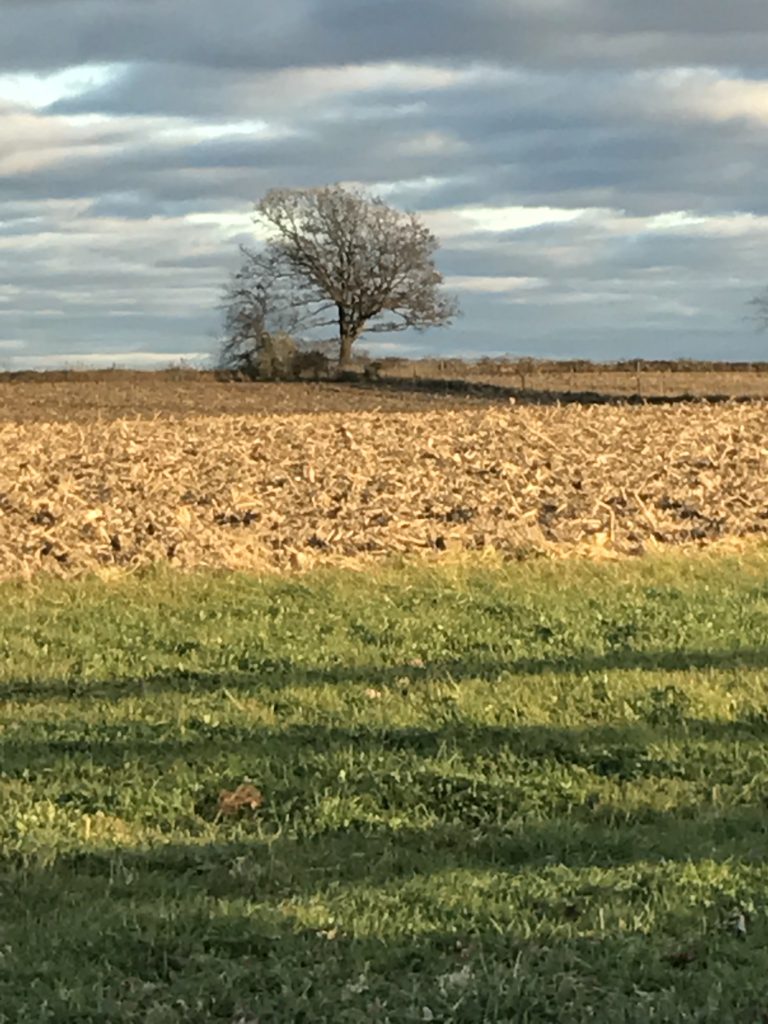 "Therefore you must be ready, for the Son of Man will arrive at an unexpected hour." Matt 24:44.
Lately I've been wondering about how I might meet my death. I wonder if I'd be as courageous as Peter or Paul or any one of the martyrs if someone held a gun to my temple shouting, "Your life or reject Jesus." (Hearing this question and stories of courageous Russian believers was one of my earliest memories while we sat in the Tabernacle and watched grainy movies and listened to preachers thunder their challenges.)
The Psalmist often reminds us,"Teach us to number our days that we might apply our hearts to wisdom." Everyone's days are numbered. Some people count to one, two, three and they are gone. Others count up to 100 and then leave us. As for me, time has sped up. Days slip by as quickly as my feet on water over ice. But I'm not so sure this makes me wise, just deeply uneasy.
Would I have died before I died, by denying self, by leaving enough old lives behind, to be practiced at leaving this one go, so that I can meet my end with bravery, maybe even light on my face or maybe even joy or would terror sweep over me?
I think terror because stepping from here to there is like stepping into a great unknown, a saying goodbye to our most familiar home, our body. I can't hardly imagine the sorrow a person feels leaving this good world, and the warm flesh behind.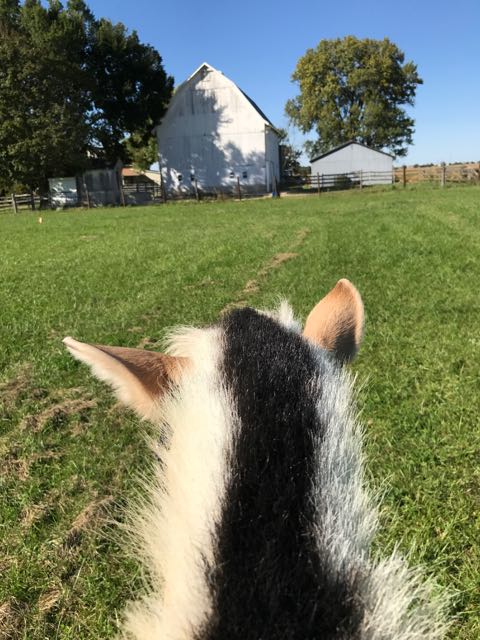 But every time I step on my horse I learn to breathe through this fear, to unlock my tension and let my back and hips move with Tessie's stride. When Bruce's mom was actively dying, she was breathing like a woman giving birth, or a Thoroughbred, held in tension, galloping on the track. Dallas Willard has said he wants to be so close to Jesus that he doesn't know he's gone from one body to the next. That's what I want.
There is John in his epistle where he says, "But we know that when he appears, we shall be like him, for we shall see him as he is. Everyone who has this hope in him purifies himself, just as he is pure" (John 3:2b – 3, NIV). That's what I want, to be glad when God shows up, not terrified or ashamed, but glad and at long last cleaned up.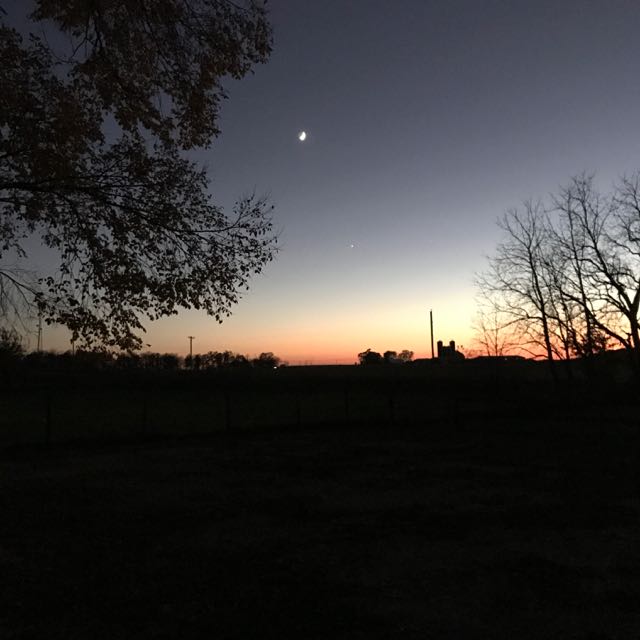 It's a dark time of year. The world seems to be vibrating with the footsteps of W.B. Yeats' beast slouching towards Bethlehem and a center that does not hold. I feel it, something awful looming just over the horizon. Whether that something awful is glorious or appalling or wild mix of both, I don't know. But I know it's coming and the true work is to watch, to train, to fill the lamps with oil, to buy an extra bottle of virgin olive. Stay awake. But that's not always easy when the news is relentless, when our world looks like a train slowly, gracefully and with much power, going off the rails.
I have invested in a hundred dollars worth of planners to help me use my days better, not fall into the sleep that comes with scrolling through Facebook, while becoming too aware of the news, what the biblical types would call the cares of the world. I feel the call to hunker down in the green pastures by the still waters, to drink and eat the stuff the Lord provides, to rest for this season, but I haven't taken Him up on this invitation. (I know, the green grass, the quiet waters will turn into rushing torrents and the valley of the shadow. I know.)
This business of dying before you die happens when a person is broken open, when their old life doesn't fit any more. Richard Rohr explains,"I continue to find people inside every religion and profession who are on the true further journey. These are the ones who have 'died before they die,' who have let great love, suffering, or prayer lead them beyond their small self into the Big Self. They have let go of who they thought they were, or needed to be, to discover who they always were in God."
To discover that we always were in God, might be news that's better than good. That Jesus lead the way through death, so that he is always with us–nothing separating us from his love.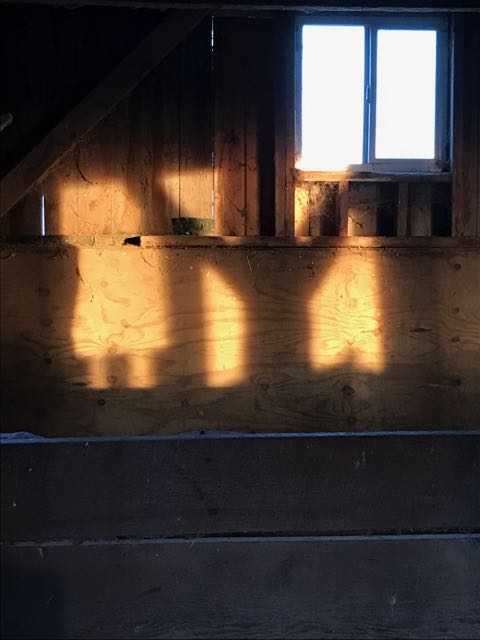 But then there's judgement, the terror of standing before God, all the mistakes of your life out there with no more covering than a badly fitting bikini, cringing.
I was browsing my Bible this time last year, and found the idea that judgement might not be so terrible, so full of accusation as I have feared.
Imagine being presented into the presence of God's glory, the God before whom Isaiah cried, "Woe is Me for I am a man of unclean lips and I come from a people of unclean lips," before whom Daniel was knocked cold as one dead, and John scared out of his mind, with joy. Imagine the depth of grace and love that is for us.
And yet, I think that in relation to God, to how very clean He is, we do wear rags, we smell bad, we are dying, and we do each other dirty. Somehow I don't think we can escape doing harm, to ourselves, each other, the world around us. The way I see it, that's one reason Jesus came. But I also think we are the pinnacle of God's creation, that God saw that making us was good. We have original blessing, and original falling short, both of these at the same time.
There's a story in scripture that shows this. The prophet Zechariah has a vision of the high priest Joshua covered in rags in God's presence. The text says that Satan is accusing him. "The Lord says to Satan, 'The Lord rebuke you, Satan!" Not only that, but God sends an angel to change his clothes for new ones, to put a turban on his head. "Now Joshua was dressed in filthy clothes as he stood before the angel. The angel said to those who were standing before him,'Take off his filthy clothes.' Then he said to Joshua, 'See I have taken away your sin, and I will put rich garments on you." (Zec 3:1 -5, NIV)
A famous benediction goes like this: "Now to him who is able to keep you from stumbling and to present you blameless before the presence of his glory with great joy, to the only God, our Savior, through Jesus Christ our Lord, be glory, majesty, dominion, and authority, before all time and now and forever. Amen." (Jude 1:24-25)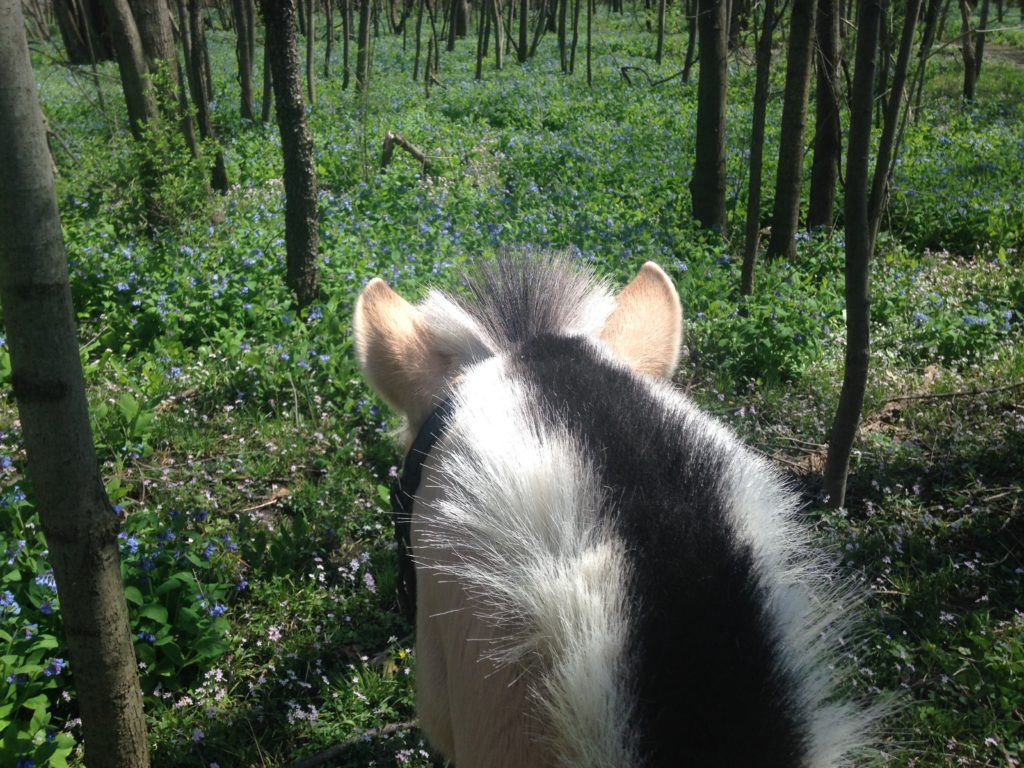 All I can do is trust these words, trust that God is like Tessie who walks down the trail, stays steady, doesn't flinch when mallards fly off the river, doesn't startle when the other horse does, despite my fear, despite my breathing down below it, and unlocking my back to move with her, even though my nerves are rattled. My friend Deb just reminded me that when God showed up and terrified people He or his angels said, "Fear not." To the shepherds the night Jesus was born they said, "Fear not for we have brought you tidings of great joy. A son is born, in the City of David…" Tidings of great joy that only now am I beginning to catch a hold of.